---
Hamble River SC Warming Pans
10th March 2001
Here are some photos taken at the HRSC Warming Pan on the Saturday. I was in a RIB as a safety boat for the 'outside' fleet and took these snaps on a Creative WebCam Go, at 640 by 480 resolution. It is a crude camera and so the quality of the images is low, not helped by the one second delay between pressing the shutter release and the camera taking the picture...
There are four sections to this page:
The first two are while the wind was reasonable, the third section is when the wind became too much for most boats at some time or other , and the fourth is when I was back in the clubhouse having a beer after the racing 'outside' was abandoned.
---
Upwind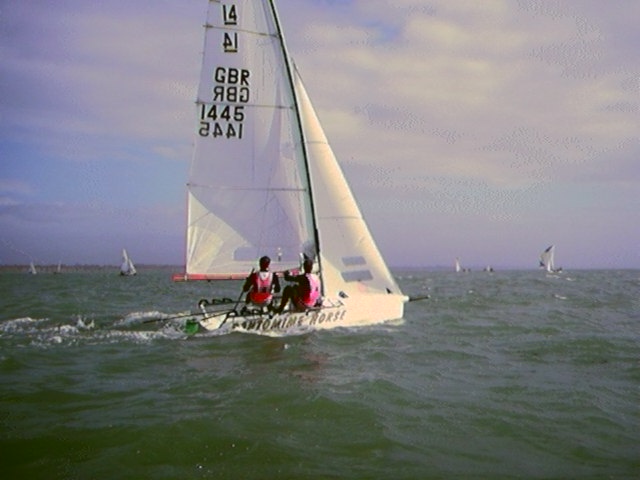 ---
Downwind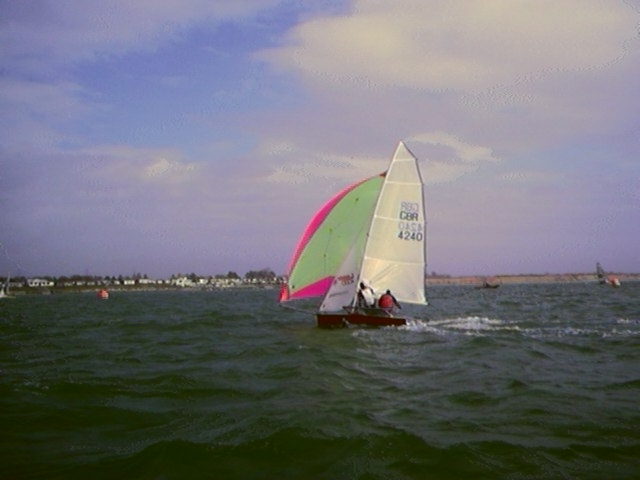 ---
Splash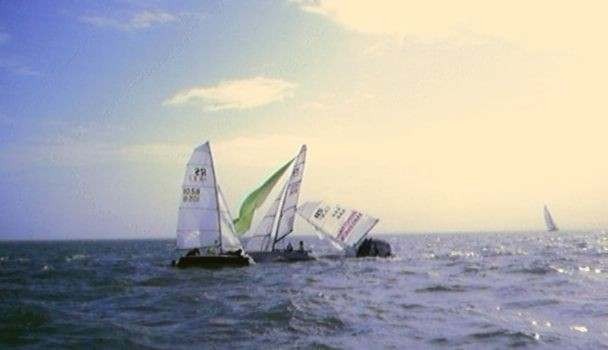 Please note : the text below is my unofficial interpretation of the incident. I may well be wrong. If I am, sorry !
This is a picture taken during an 'incident'. The boat on the left had just recovered from a capsize (crew still on foredeck) and the two others were planing hard. The boat in the middle tried to avoid the slow moving boat, and hit the boat to the right. Both downwind boats capsized. They were not pleased.
And below is a typical seascape near the gybe point on the downwind leg.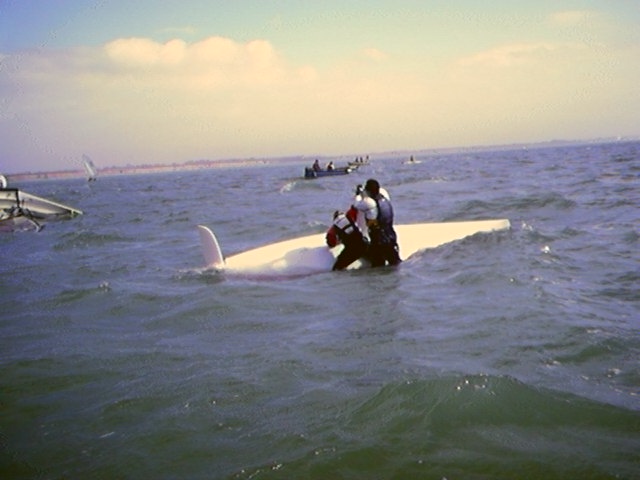 ---
Inside
Meanwhile inside on the River Hamble all was much more peaceful.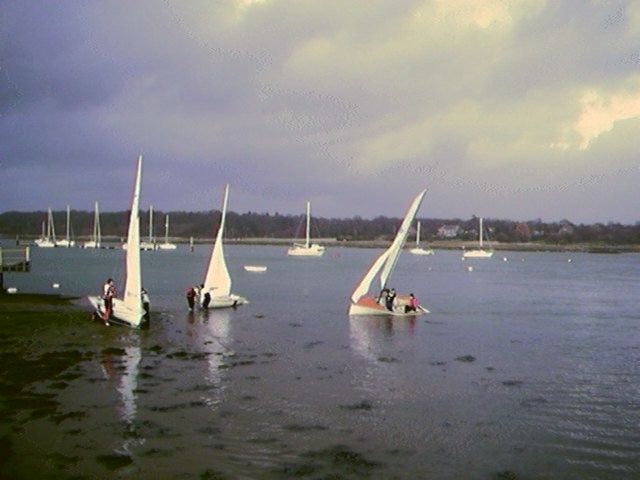 Below : Fireflies about to start. Look at the spring tide ebbing over the old Ferry Hard!
This shows how far digital cameras have come in a few years. Now my phone takes better pictures..
---
Page © Mike James Sat 10th March 2001
Comments to:

m...@hamble.demon.co.uk