---
Melges 24 Racing at Hamble River 7th November 1998
---
Some images I took, while taking time off on the committee boat during a Melges 24 open. : There are about 30 or so in the set. I have not yet scanned all of them.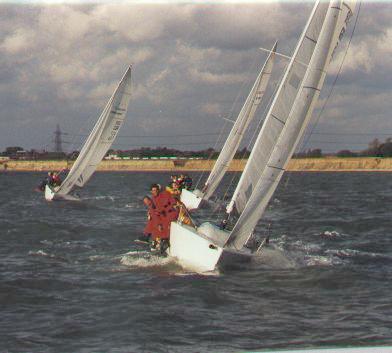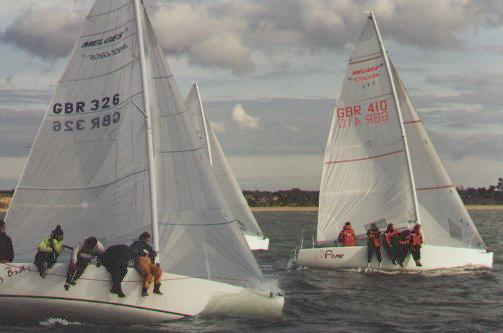 Gybing in a gust .. maybe not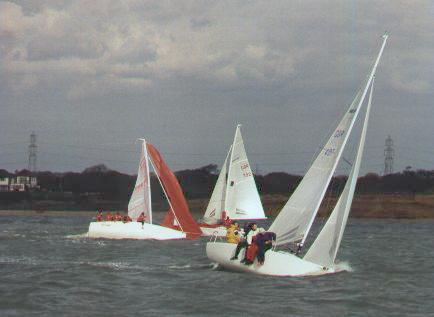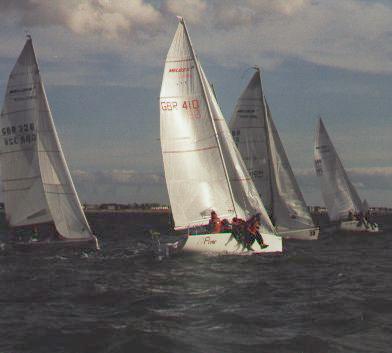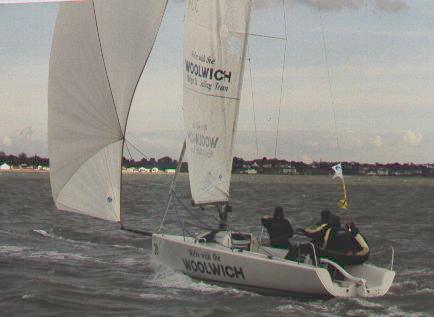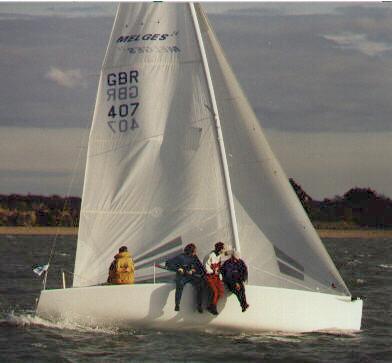 Interloper on the course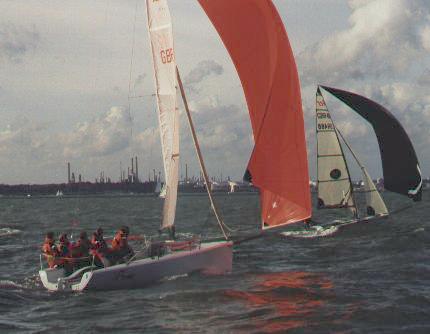 Just after this picture was taken the 49er took a rest, lying neatly on its side, letting its crew cool off.
Melges 24 "formation sailing display" team in action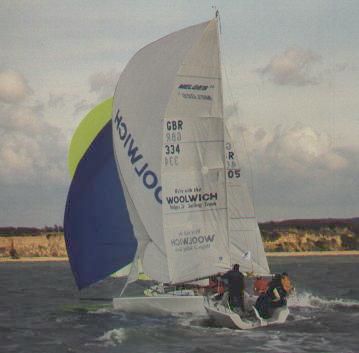 ---
Page © Mike James 11th November 1998
Comments to: m...@hamble.demon.co.uk