hamble fire station needs your help!
Are you aware that your local fire station is staffed by part-time Retained Fire-fighters, who make themselves available for emergencies at various times of the day and night, 365 days a year? If not, read on - you might want to help!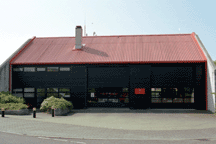 Fire-fighters come from all walks of life -
Retained Fire-fighters come from every walk of life, including shopkeepers, builders, plumbers, farmers, secretaries, engineers and directors of companies together with people who are not currently employed. Previous experience is not required thanks to the comprehensive training programme.
What is important is that you are enthusiastic and can meet certain essential requirements. One of these is that you must be able to respond quickly to the fire station after being alerted by the bleeper that Hampshire Fire and Rescue Service provides to all its Retained Fire-fighter personnel. This can be physically demanding and therefore physical fitness is of utmost importance.
The service believes that women can play a much larger role as an un-tapped source who can become part of our highly trained and close knit team.
Retained Fire-fighters do not just fight fires. Involvement in a wide variety of situations can include floods, road accidents and chemical spills to retrieving pets from awkward situations.
How often would I be needed? -
For those in work, there is often concern about - "will my employer let me have time off if I'm called out during normal working hours?" Hampshire Fire and Rescue Service finds that most
employers are flexible when they find out that one of their team is interested in joining the Service.
Malcolm Eastwood - Chief Fire Officer
Malcolm Eastwood, Chief Fire Officer for Hampshire, is keen to emphasise the important role that Retained Fire-fighters play within the community and within the Service:
"Each and every Retained Fire-fighter becomes an integral part of the Hampshire Fire and Rescue Service's operation. In rural areas, especially, their contribution to the safety and well-being of the local community, they serve so diligently, can not be stressed enough. As part of that community, every Fire-fighter provides a vital service to their fellow residents and businesses and can be justly proud of their role."
Serving the Community-
Part-time Fire-fighters roles - for men and women who want to serve the community and get paid too!
Hampshire Fire and Rescue Service has vacancies for part-time (retained) men and women Fire-fighters. If you live or work in rural communities and have the time and commitment to participate in this essential emergency service please read on.
Part-time Retained Fire-fighters are well paid for their services - they receive thorough training, enabling participants to achieve a Large Goods Vehicle (LGV) licence, a certificate in First Aid plus all there is to know about emergency situations.
These roles are certainly demanding but in return offer the chance to make a real contribution in this vital service. They also provide the opportunity of forming close working relationships with members of the team. Consequently, there is an active social scene within the Hampshire Fire and Rescue Service and, whilst dealing with emergencies take priority, attending community events, acting as an ambassador for the service, are additional aspects of the job.
Hampshire Fire and Rescue Service is keen to recruit both men and women and if you think the female roles are more administrative, you would be totally wrong - all Fire-fighters operate in frontline situations.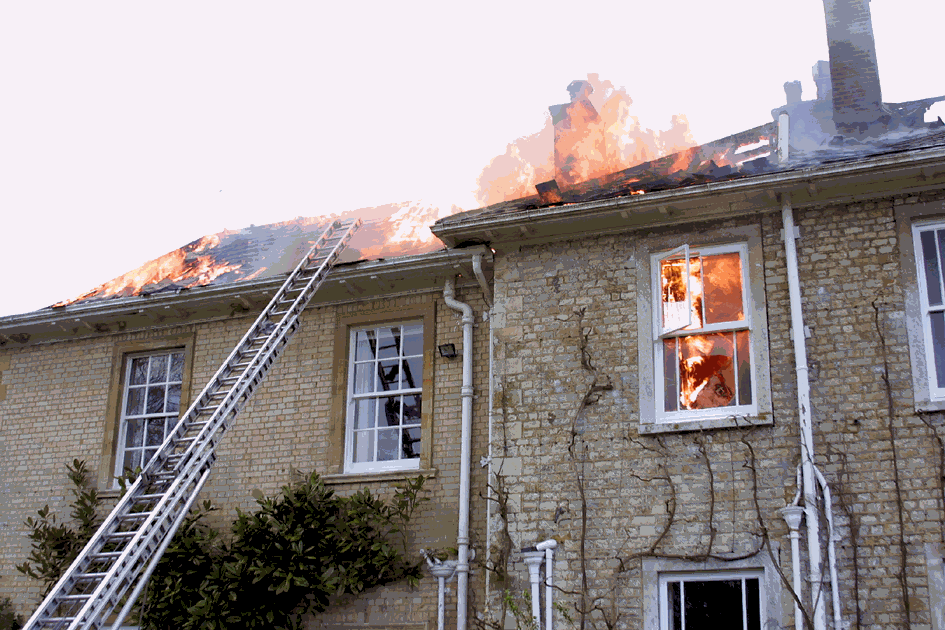 Could I Be a part-time Retained Fire-fighter?
If you would like to serve your locality as a Retained Fire-fighter you must be at least 18 years of age, possess plenty of common sense and enthusiasm and also be prepared to attend weekly evening training sessions (Wednesday nights).
To become a Retained Fire-fighter, you must:
Live or work where you could respond quickly to your local fire station during the normal working day.

Have a real wish to support your local community.

Have an enthusiasm and willingness to work in a team environment.

Have a reasonable level of physical fitness.
Join our team and, in return for your commitment and enthusiasm, we can offer you an income in the region of £2000 pa plus:
Turn out fee

Drill night fee

Extra duties fee

LGV licence

First aid qualification

Extensive training
If you would like to serve your community -
Call Jo on 023 80617238 - NOW!
Or, visit our website at
Fitness;
Must meet the requirements in the Home Office Appointment and Promotion Regulations:

Have good eyesight in both eyes.

Have good colour perception.

Have a reasonable level of physical fitness

Will meet defined medical standards.

Pass breathing apparatus simulation task.

Pass moderate upper body strength test.

Will be aware of the need to work at heights and will be able to do so.
Last year your local fire station in Hamble attended 257 incidents where local people needed your help.
Why not contact me, Tom Carr, on 023 8070 3999 and request an application pack today. We will be pleased to hear from you.
Regards and be safe,
Tom Carr
Hampshire Fire and Rescue Service